It's been a while since I last posted another "Only in Japan" posts, and today I'm back with something new!
Let me introduce to you: Pocky Squeeze! It's like a normal pocky but it's concentrated with 70% of juice, so it has a stronger taste to it.
"Taste the strongest fruit feeling in the history of Pocky!"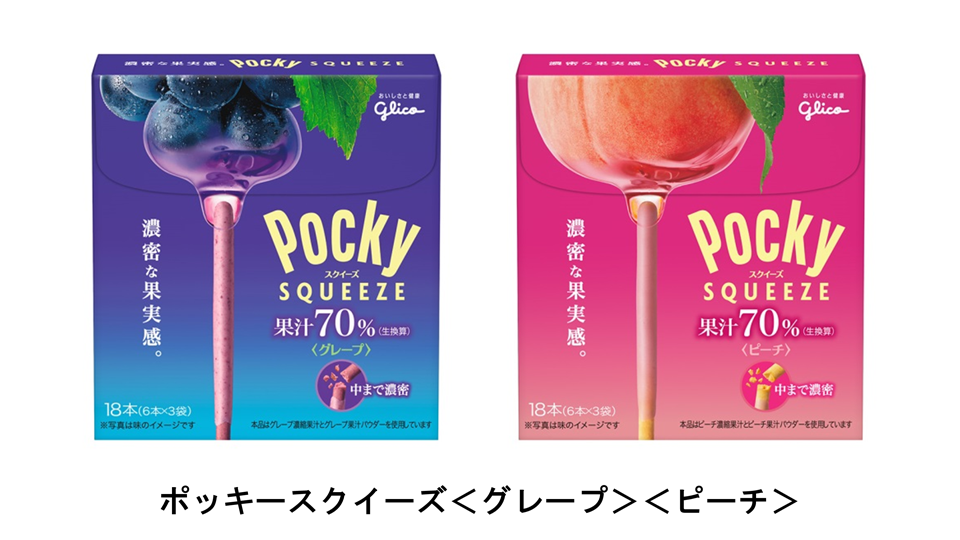 Pocky will be releasing TWO flavours for their Pocky Squeeze, and that will be Grape and Peach.
Not only does the chocolate outside have the fruit flavours, but the pretzel stick have also been added with the juice, meaning you can enjoy the full flavours.
Pocky Squeeze will be available on March 21 2017
For those who enjoy these two flavours, don't forget to try it out when visiting Japan.
💕Miss Wai Ting
======================================================
Like this post? Then don't forget to give this a like!
Follow me on Facebook 
Follow me on
Instagram
Visit my other blog:  Miss Wai Ting Beauty